il nido Children's Centre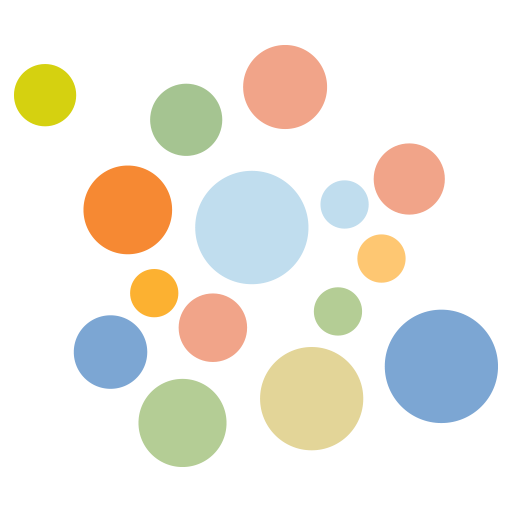 Frequently Asked Questions
What are your room ratios?
Sole 0-2 Years – 1 Educator to 4 Children. Capped at 12 Children.
Stella 2-3 years – 1 Educator to 5 Children. Capped at 20 Children.
Luna 3-4 Years – 1 Educator to 11 Children. Capped at 22 Children.
Notte 4-6 Years – 1 Educator to 11 Children. Capped at 22 Children.
What do your room names mean?
Our room names are taken from the Italian language. Sole means sun, Stella means star, Luna means moon and Notte means night.
How do you help children settle into care after the initial orientation?
All children are assigned a Focus Group Educator who acts as the main point of contact for you and your child. The educator will work with your child to get to know them, guide them through the daily routines, and help them form a secure attachment. They will tailor their approach to support your child's social and emotional needs to help them feel safe, secure and confident to explore the new environment.
When do children move up to the next room?
We have two intakes during the year; January and June/July. When children reach the appropriate age and developmental stage, our educators will work with families to start transitioning them to the next room in line with the intake periods.

Is there a curriculum for my child's learning?
Our curriculum is based on the Early Years Learning Framework (EYLF) and the National Quality Standards framework. In delivering the curriculum, we draw on many proven learning philosophies, including the Reggio Emilia approach, loose parts play and open-ended resources to engage and develop curious minds and help children become capable and confident learners.
Allergies, Illness, First Aid & Safety
My child has allergies. What is your policy around this?
If your child has allergies, we ask that you note this on your enrolment forms, and we'll discuss this during your child's orientation. Depending on the severity of the allergy and if medication is required, we will provide you with the necessary paperwork for your GP to fill out.
We ask that your child's medication be kept at the Centre along with the necessary paperwork. All allergy information is prominently displayed in the kitchen and in the child's room. Each day an allergy chart is filled out to ensure all educators know which children with allergies are in attendance.
Are your educators trained in first aid?
Yes! All educators receive training in how to provide first aid in an education and care setting, which includes in-depth training in anaphylaxis and asthma response. Every educator also undertakes a CPR (Cardiopulmonary Resuscitation) refresher course annually. All training is undertaken using a nationally accredited training company.
Are your educators required to have a special clearance to work with children?
Yes, every educator has a current Working With Children Check (WWCC). Any Volunteer or tradesperson working at the Centre is also required to hold a current WWCC.
Do you offer a preschool/kindy program?
Yes, we are a Department of Education site and offer a government preschool program. Children are able to attend for 15 hours per week.
The preschool room, or "Notte" room, is staffed by two teachers who run the preschool program and an Early Childhood Worker employed by the Department of Education.
Additionally, two diploma-qualified childcare educators work in the daycare program alongside the preschool.
What is wrap-around care?
Wrap-around care is our childcare service that operates before and after preschool hours. This service is only available for our preschool families.
Wrap-around care is charged per session, with separate fees for morning and afternoon sessions.
Where do I find the OWNA App?
The OWNA app is free to download and it can be found in the Apple App Store or Google Play Store.
Is it essential to get the OWNA APP?
Yes, the OWNA app is our main portal for communication. The OWNA app is used for enrolment, signing in and out of the Centre, fee notices, general notices, curriculum programs and updates about your child.
The app contains all the key milestones your child has achieved along with daily essentials such as what your child has eaten, sleep/rest times, nappy/toileting information and regular photographs to capture your child's learning journey.
Is the OWNA App updated in real time?
Your child's safety and wellbeing is always our key priority, so whilst we try our best, we can't always upload information in real time. A complete update will always be available by the end of the day. However, if you have any questions or concerns about your child, we are always available for a chat over the phone or in person at the Centre.
What is the Child Care Subsidy (CCS)?
Child Care Subsidy is a government-funded program to help reduce the cost of childcare for families.
Who is eligible for Child Care Subsidy?
To qualify for Child Care Subsidy, you must
Care for a child 13 years or younger who is not attending a secondary school (unless an exemption applies)
Use a government-approved childcare service
Be responsible for paying childcare fees
Meet immunisation and residency requirements
How much is the Child Care Subsidy?
Child Care Subsidy often covers a percentage of your child care fees. The percentage of fee subsidy you receive is determined by Centrelink (not the Centre) and depends on the following factors
Your family's combined income
Hourly rate cap (this depends on the type of care, eg. long daycare, family daycare, out-of-hours care etc.)
How many hours of recognised activities you and your partner do (e.g. working, studying etc.)
The number of children in your care
To find out more information, please click the link – https://www.servicesaustralia.gov.au/child-care-subsidy
How many hours of subsidised childcare can I claim?
How does Child Care Subsidy (CCS) get paid?
CCS gets paid directly to the Centre and is passed on to you as a reduction in your fees.